"Relive the feeling of Chicken" with Den Vau & Gunny Origin at https://gunnyorigin.onelink.me/dGuv/xc0zsz7m
In Gunny Origin, characters reaching level 12 and above can participate in the Marriage feature. Of course, the married subject will have to be of the opposite sex, single and they love each other. They decided to enter the common hall with the community to return to the same house, perform the task and receive a worthy reward for the couple.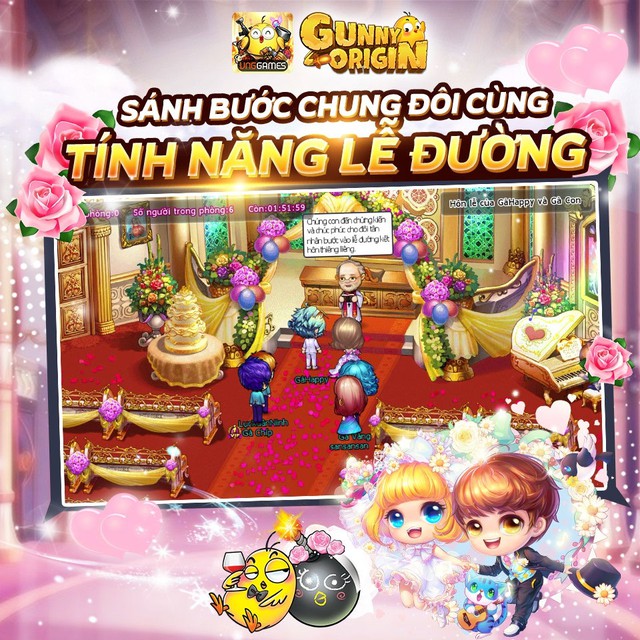 Marriage is a very hot topic in Gunny Origin.
To have a grand wedding, before that, players also need to go through the steps of falling in love, proposing and making an engagement ceremony. The love ring is a marriage proposal that the male character makes to the female. If the marriage proposal is successful, both will receive a congratulatory message from the system and enter the aisle to complete the marriage procedure. Unfortunately, the marriage proposal failed, the male character continued on a new journey, searching for his predestined relationship.
Depending on the budget, couples can choose one of three types of wedding: standard, high-class or lavish. At the ceremony, the couple exchanged wedding rings, affirming their attachment and becoming husband and wife. To make the wedding more crowded, the bride and groom can invite friends to join in the fun and release smoke flowers to celebrate the happy couple's day. At the end of the marriage, both will receive separate duties and rights, for the spouses.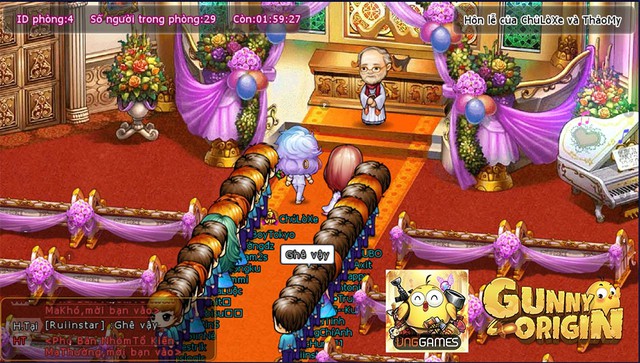 The wedding ceremony is the official announcement to the Chicken community.
It is known that from the day the first game was released until now (nearly 2 weeks of official opening), Gunny Origin gamers have continuously raced to show off their wedding photos and others and exclaimed "I'm still FA". Besides, many people have posted information about finding a wife and finding a husband for a wedding like many others, the online community has also become bustling, the Marriage feature is interested, many people know, come to learn and find out. . experience.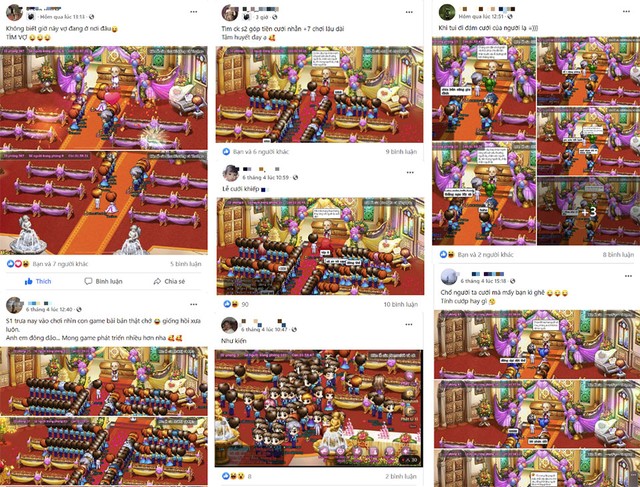 Many gamers share wedding photos in the game.
Gunny Origin is a completely new game operated on the mobile platform, the game belongs to the Gunny branded coordinate shooter ecosystem. The game is the result of cooperation between VNG and developer 7Road.
Gunny Origin conveys the message of "relive the feeling of Chicken", the game was released at 9:00 am on April 6. After 02 days of launch, Gunny Origin has ranked Top 1 in App Store and Google Play. Up to the present time (April 18), the game has opened 22 servers, operating smoothly and recording a large number of gamers participating in the experience.
Download game: https://gunnyorigin.onelink.me/dGuv/xc0zsz7m
Fanpage: https://www.facebook.com/GunnyOrigin
Groups: https://www.facebook.com/groups/gunnyorigin
Go to the top
#Married #in #Gunny #Origin #what is #interesting #that #game #players #race #each other #show off
Refer: gamek.vn
Published by: TipsTech